Subscribe
To subscribe your account for the first time, you can click on the Upgrade Account link at the top right corner of the page to start your subscription. You can choose your Ragic plan from the Pricing page, and continue on to your trial for your upgraded account.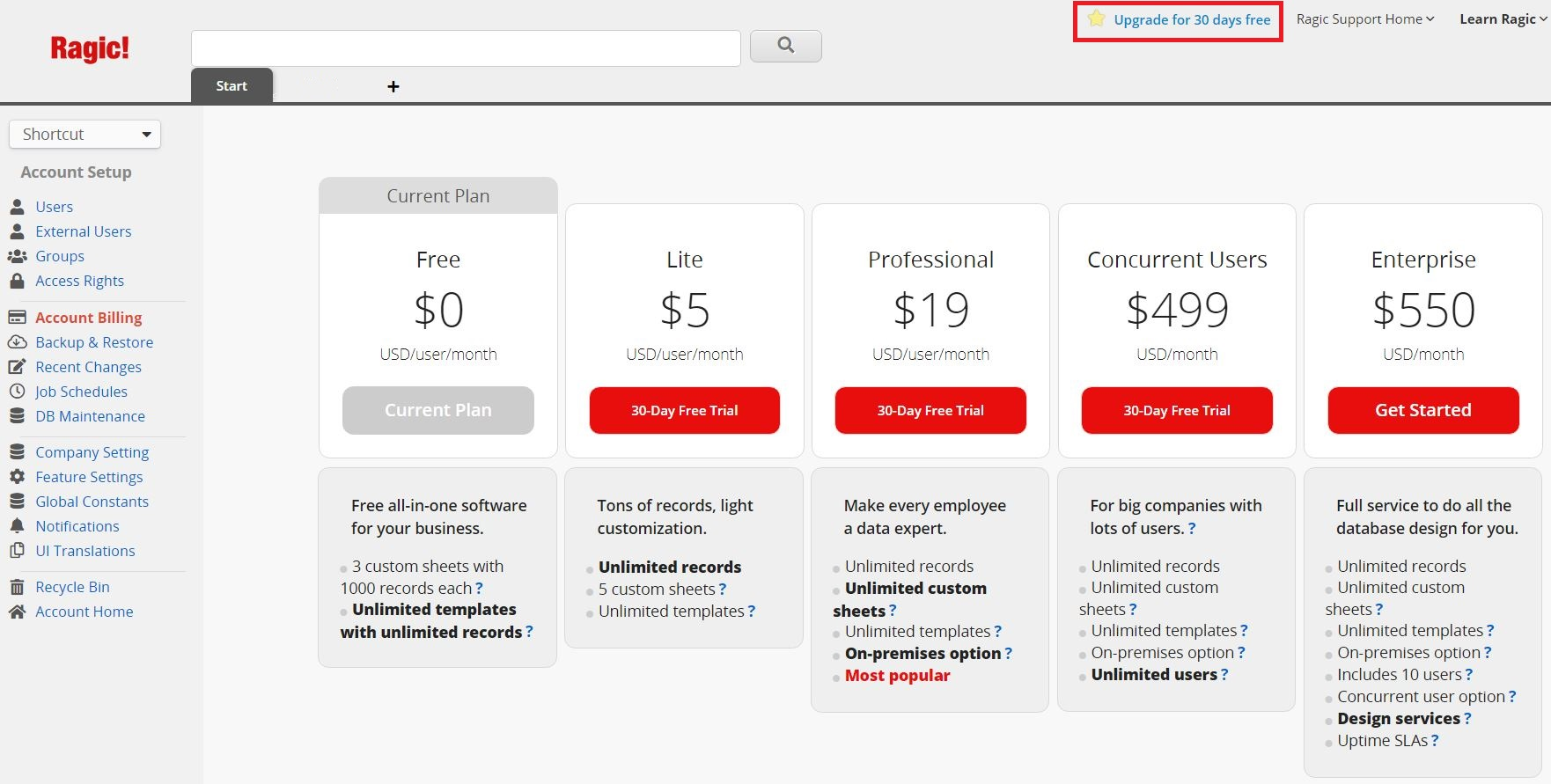 Modify Plan
You can also upgrade or change plans, any time by clicking the hamburger icon on the upper-left of the page, and select Account Billing under Account Setup.
In the Account Billing, it tells your current account plan, including the billing cycle, next billing date, the number of licensed users, billing amount, as well as your accounts' billing contact.
You can change your plan or plan details, update your credit card information, billing contact E-mail, invoice detail, and other information that will appear on your invoice such as Company Name or VAT number. You may also purchase add-ons such as SMS credits or extra storage space.
Billing History
Clicking on the Billing History tab will show you the details of your previous payments.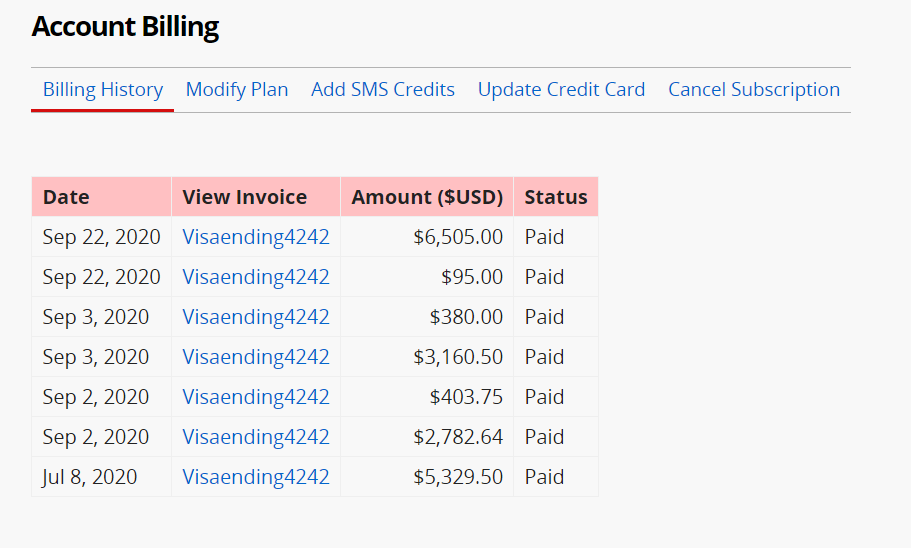 You can access each payments' invoice by clicking on a line item through the links on your payment description column.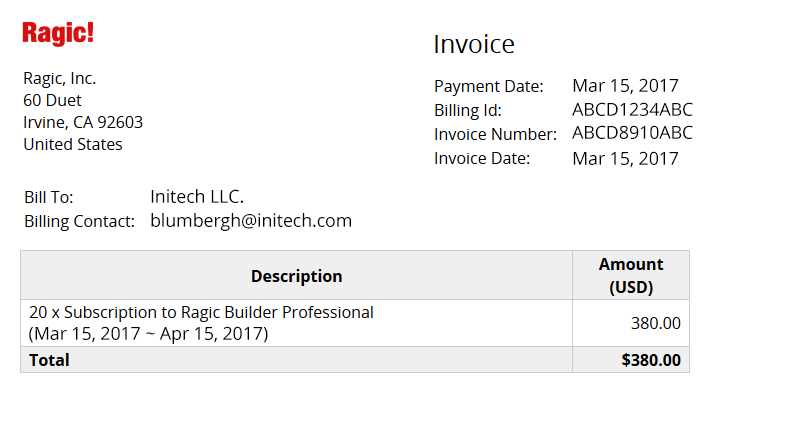 The information you fill in the "Invoice Detail" box will appear next to the "Bill to", and the information you fill in the "Billing Contact E-mail" will appear next to "Billing Contact". If you would like to add more information on the invoice for reimbursement, you may fill it in the "Invoice Detail" box.
If you don't fill in the "Invoice Detail" box, what appears next to "Bill to" would be the "Organization Name" field value on your "Company Setting" sheet.